Apprentice Electrician
You will be joining a team of electricians who will mentor you in your goals and encourage you to give feedback on both the jobs and your progress. Exposure to residential, commercial, industrial and ICT.
Reporting to the Service Manager, you will be responsible to:
Efficiently and safely carry out all general electrical work and installation as defined by the EWRB 'limits of work'.
Assist and train in electrical installation works.
Undertake general electrician duties to promote the successful delivery of projects.
At all times, enthusiastically expedite all works in a professional and tradesman-like manner to a level of quality that meets current accepted residential, commercial and industry standards.
To be successful, a candidate will require the following qualifications, experience and skills:
No experience is required, although pre-trade exposure to electrical systems and required safety systems is an advantage.
Complete the required training to qualify as a NZ-registered Electrician.
You will have excellent communication skills.
A customer focus and be prepared to put in the effort to achieve your goals.
Motivated to succeed.
Team player.
A full driver's licence is a must.
Aotea Electric Marlborough takes pride in its commitment to the health and safety of all its activities on safety leadership, risk management and worker participation.
To support this, you will have excellent communication and problem-solving skills, sound industry and product knowledge, be safety-focused at all times, possess a high degree of initiative, be able to think clearly under pressure, and most of all, be a team player.
Applicants must be legally entitled to work in New Zealand.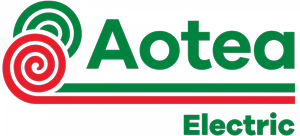 Aotea Electric Marlborough
Marlborough > Blenheim
Apprenticeship
Electrical