Security Technician Apprenticeship, Nelson
Aotea Security are looking for Security Technician Apprentices. This is an exciting opportunity to learn while you earn, working on projects at some of Aotearoa's most recognised businesses and government agencies. Learn skills that are transferable within New Zealand and around the world.
Gain qualifications while you work with Aotea Security. During your apprenticeship, we can support you with gaining the experience needed for the New Zealand Certificate, levels 3 and 4 in Electronic Security Installation. While on the job, your work can be documented and used as evidence towards the completion of your NZC L3 and L4.
New apprentices work with a supervisor who will assign you tasks aligning with your capabilities and experience. You can expect to learn about the use of trade tools and best practices for the techniques and installation of cabling and security devices. The apprenticeship is also facilitated with online training and testing, which can be signed off by approved Aotea Security accessors.
Benefits of apprenticing with us include:
Being paid while you learn - Living Wage.
No student fees, through TTAF (Targeted Training Apprenticeship Fund.)
Be a part of Aotearoa's largest and most trusted security integrator.
Choose where you do your apprenticeship. We have locations across the regions.
To enhance your chance of success you will:
Have a Driver's License

Be fit and have a can-do attitude

Be able to listen and learn in a hands-on environment
Learning "on the tools," with Aotea Security, is freeing because it allows you to earn while you learn. It does not take long to enter a specialisation, and progress to earning higher industry wages.
Apply today and for more information about what it's like to work at Aotea Security visit: https://aoteasecurity.co.nz/careers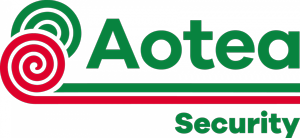 Aotea Security
Nationwide > Nelson
Apprenticeship
Security