Security Technician, Waikato
Do you display initiative in your daily work? Can you identify solutions, support teammates and lead the way with your self-driven personality? Are you a no-fuss individual who wants to get jobs done efficiently and to the highest standard of quality?
If I am describing you, and you have experience in the security industry then we want you to join our team. Our team services large corporates, government agencies and the biggest commercial customers in the Waikato. Aotea Security Waikato are looking for a Security Technician who's drive, attitude and hunger for success will help us grow even better.
Skills:
Self-motivated and able to inspire those around you
Embody a 'can-do' attitude towards work and up-skilling - you go above and beyond and want to be a better version of yourself everyday
Dependable and accountable team member
Able to work as part of a team and support team members with your people skills and experience
Takes a sense of pride in quality workmanship
Experience in Access Control and CCTV Installation
Comfortable using Gallagher Security Systems
Qualifications & Requirements:
NZ Citizen, NZ Residency, or Current Work Visa
Current Security Certificate of Approval
Current full NZ Drivers' License
Milestone VMS Systems Technician/Engineer Certification (highly desirable)
CCTV Trained (preferable)
Gallagher Engineer Certification (preferable)

Certification in the below would be advantageous:
Avigilon VMS Certification
Panasonic VI.7 Certification
Protégé GX Access Control Certification
Integriti Access Control Certification
If you have the above experience and enjoy working in a team environment that is supportive and collaborative, we look forward to discussing this opportunity further with you.
Discover more about us at www.aoteasecurity.co.nz/careers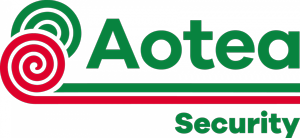 Aotea Security
Nationwide > Waikato
Full time
Salary: $60,000 - $80,000
Security