Qualified Electricians
RichmondBarr Electrical Ltd, Waikato's leading electrical solutions provider of robust electrical solutions and quality service, is growing. As part of the Aotea Group of Companies, we have 30 business employing over 1000 staff, providing electrical service and contracting all over New Zealand.
RichmondBarr Electrical currently has vacancies and would welcome the opportunity to discuss with you, how you could be part of this dynamic Waikato based team. Full-time permanent positions are available in the following specialists areas for qualified Electricians:
Service Team
Electrical Service & Maintenance.
Kitchen Equipment.
Heavy Industrial Installation & Maintenance.
Projects Team
Electricans with installation experience in large commercial constructions.
4th-year Apprentices with an appetite to learn.
Data & Communications
Data Tech with experience in commercial installation & data centre installations.
4th-year Apprentices with an appetite to learn.
Data & Comms Estimator.
What We Need From You
You will be joining our team of 24 so you must be a team player.
You will have great communication skills & good knowledge of electrical systems.
You will be Goal focused & able to work under pressure at times.
You will have a current driver's licence with no restrictions or past convictions.
You will have A current electrical practicing licence & be fully NZ qualified in general electrical wiring at a minimum.
You will have A willingness to learn & prove yourself to become an active member of our team.
RichmondBarr Electrical Ltd is a Hamilton based company in its 20th year of business, we service a very vast variety of customers from all over the Waikato. You will be required to pass Police, MOJ, DOC, MOE clearances, as part of your Pre- employment checks. You will also be subject to Pre Employment Drug & Alcohol Testing. RichmondBarr Electrical are members of ECANZ and pride themselves as obtaining the Master Electricians endorsement.
RichmondBarr Electrical Ltd - "We Are More than Just Electricians". Are you? If so apply now in confidence. All applications are strictly confidential. Please hit the apply button, apply via Trademe or hand-deliver your CV & covering letter detailing relevant experience to 28 The Boulevard, Te Rapa Park, Hamilton 3200.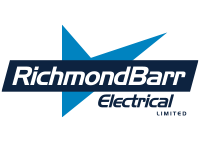 RichmondBarr Electrical
Waikato > Hamilton
Full time
Electrical