Service Electrician
Join B&M Electrical

What will your week involve?
Day-to-day you will undertake general maintenance, installations, and breakdowns which will have you repairing, troubleshooting, and maintaining existing electrical systems and equipment for a range of commercial and residential clients. We work predominantly in the Manawatu region, however at times there will be work in the surrounding regions too.
Why B&M Electrical?
With paid birthday leave, a community volunteer day, and a commitment to having you home to put the kids to bed, we value you at a professional and personal level. We have peer-led staff nominations for our monthly values award for living out our core values - Safety, Positivity, Integrity, Community, and Excellence. We offer a competitive remuneration package based on experience, as well as a phone, vehicle and fuel card too.
At B&M Electrical our leadership team have staff engaged and talking about team culture and their own development. We have seen staff develop and be promoted through our business to senior positions. Succession is important to us, and we encourage and support the development and promotion of our people. They are after all the most important part of our business.
About you:
You'll have a positive and results focused approach to your work, and will be able to shift your strategy in response to the demands of the situation. You'll also take real pride in the quality of your trade, and be known for maintaining high standards always. A full NZ electrical registration and practicing licence is a must, as is a full and current driver's licence.
If this role sparks your interest contact Matt on 021759357 or hr@bandm.co.nz to learn more! Or hit the apply button.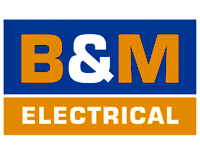 B&M Electrical
Manawatu-Wanganui > Palmerston North
Full time
Electrical