Electrician
Aotea Bay of Plenty is looking for dynamic, motivated, individuals to join their team. This role is varied and will give you the opportunity to learn and grow within a team that is at the forefront of Aotea Bay of Plenty.
We have current opportunities in both Taupo and Mt Maunganui
Our ideal applicant will have broad electrical knowledge and experience although ongoing training will be provided.
3rd-year apprentices with experience in the Industry will also be considered for the role.
What we offer:
Mobile phone, uniform, tablet and company vehicle
Competitive wages with paid overtime as required
Job Security – Stability in a varied and interesting role
Supportive Environment – the chance to work within a close-knit team and a great atmosphere
Access to an employee assistance program to promote health and well being
Active social club
Training and upskilling
Aotea Bay of Plenty Ltd is a locally owned business operating out of our offices in Mt Maunganui.
We are proud to be part of the Aotea Group of companies, we might have grown, but we never forget where we have come from. Doing local business with local people is still at the core of who we are and what we do. We have developed our scale, coverage, diversity and innovation to give our customers and our staff access to the best team of problem solvers, project managers and trade experts in Electrical, Security, Communications, Fire Alarms, Heating and Cooling nationwide.
Required Qualifications:
The successful applicant must have:
Current NZ, Manual Drivers License
Current NZ Electrical Registration
Current NZ Practicing license
Applicants for this position must have NZ Residency or a valid NZ work visa.
If you are motivated, enjoy working in a team environment, and want to be involved with a leading Electrical Company with a sound future in a fantastic location then please apply in writing, and attach your CV to: office.bop@aoteaelectric.co.nz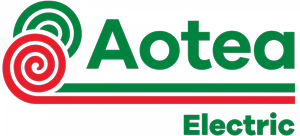 Aotea Electric Bay of Plenty
Bay of Plenty > Tauranga
Full time
Electrical