Executive Assistant
Due to rapid company growth, we have an opportunity for a dynamic and enthusiastic Executive Assistant to join our friendly office in Rosedale.
In this exciting role, the successful candidate will provide high level and varied support for our Managing Director, assisting him maximize his own time to oversee the business and achieve our goals.
We are ideally looking for an experienced Executive Assistant, who enjoys working in a fast paced and varied role, has excellent organisational skills, great with time management and has an exceptional attention to detail. As this is a new role, we would love someone who is proactive, can pre-empt tasks and assignments required and make this role their own.
Duties include:
Assisting the Manager Director to achieve both his day to day and long-term goals.
Assisting the Managing Director support his department managers.
Preparing messages and emails and ensuring appropriate level of escalation and risk mitigation.
Proactively anticipating information needs and drafting responses to queries and requests.
Diary management.
Email and inbox management.
Travel arrangements.
Client and office event coordination
Arrange and organize meetings, presentations, conferences including venues, catering and associated documentation.
Preparing confidential board meeting documentation.
Minute taking, drafting meeting minutes and arranging meeting agenda.
General administration support for the Managing Director.
Skills required:
Strong written and verbal communication
Excellent computer skills, including Microsoft Suite
Strict confidentiality
Positive attitude
Great interpersonal skills
Ability to work with minimal supervision
Ability to multi-task
Current Drivers Licence (full or restricted)
What we are offering:
Full time - Monday to Friday, 8.00am - 4.30pm
Competitive salary, relevant to skills and experience
A relaxed and friendly environment.
If you think you are our new EA superstar, please apply now with a cover letter outlining what appeals to you about this role and why you believe you would be most suitable.
Applicants must have the right to work in NZ and be able to show proof of this.
Closes: Aug 22, 2022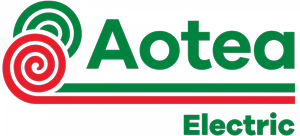 Aotea Electric Auckland
Auckland > Rosedale, Auckland
Full time
Electrical